News from George Gervin Prep
George Gervin Prep is a small but active school community. On this page, we'll post information about upcoming events, award recipients, event spotlights, and so much more. Be sure to check back often.
GGPA Presents Family Movie Night: On Top of Spaghetti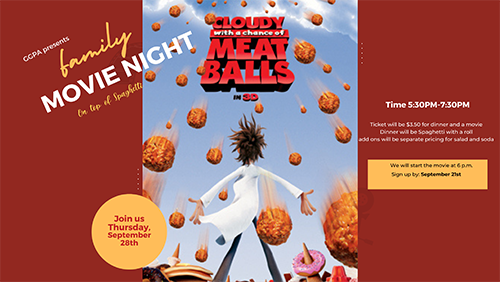 We have a fun movie night for all GGPA students and families. We will be watching Cloudy With A Chance Of Meatballs. No need to make dinner; we will have a spaghetti and meatball dinner! Join us! This will be fun for the whole family.
Thursday, September 28 from 5:30 to 7:30 p.m.
Tickets: $3.50 for dinner and a movie

Dinner includes spaghetti and a roll. 
Add-ons will be separate pricing for salad and soda.

Movie begins at 6:00 p.m.
Please place your order at the front desk.
Playground Grand Opening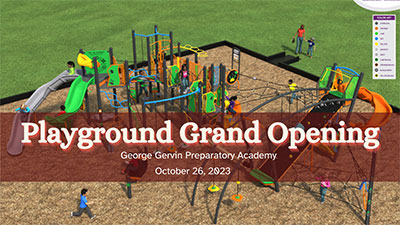 We are excited to announce the grand opening of our new playground on October 26, 2023, from 5:00 to 8:00 p.m. Our grand opening ribbon cutting will take place at our Fall Festival. Join us for a fun night with our students and families. The ribbon cutting will take place at 6:00 p.m. We hope to see you there!