Welcome to the George Gervin Prep Academy
Welcome to the online home of the George Gervin Prep Academy. We provide a free, public charter school to students in pre-kindergarten through eighth grade. GGPA is a tuition-free charter school that prepares students to compete globally by infusing traditional and blended technology learning. Starting in kindergarten our students use up-to-date technology devices and systems necessary for our current computer-based generation. We strive to meet the individual needs of the whole person through innovative, comprehensive, and culturally-sensitive services to positively impact the lives of our students and their families. When GGPA students complete our program and move to the high school settings, they possess strong organizational and social-emotional learning skills.
GGPA is part of the George Gervin Youth Center based out of San Antonio Texas. We encourage community members of the Phoenix metro area to find out more about us and our parent organization. Browse through the pages of our website to find out what GGPA can do for you and your family.
A Message from the Principal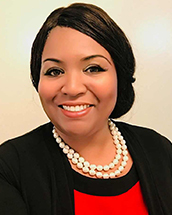 Greetings George Gervin Prep Academy (GGPA) Learning Community.
At GGPA, we are proudly committed to student achievements. We are a B-rated school with the Arizona Department of Education, and student success is our primary focus. GGPA students work hard to improve and achieve their goals using tools provided such as attending tutoring programs, interventions, and Saturday school as needed. Strong partnerships and support from parents are other essential ingredients of the recipe for our success. Finally, we have a small, family-like, and private school feel where teachers and students partner in learning.
GGPA provides high-quality academics and social-emotional learning in a positive and productive environment. Our goal is to equip our students with critical thinking, persistence, creativity, and behavioral skills needed to positively impact our school, our city, and even the world.
I invite you to join the Coyote family, and participate in our programs that focus on developing organized, articulate, and well-rounded individuals who are on or above grade level. To develop the whole child and teach peer collaboration, we utilize positive behavior intervention and support (PBIS), teen court, financial literacy, art exhibits, science fairs, performances, self-defense, football, and basketball.
This summer, our building has received some upgrades. I am excited to announce that we are building a beautiful, big, new playground. The grand opening of the playground is scheduled for October 26, 2023. Please scroll to the bottom of the page to see the mock-ups of our new playground.
Please pass by our campus located in South Phoenix on 28th Street and Southern, which we consider "Coyote Country." My door is always open to parents, students, and community members interested in learning more about George Gervin Prep Academy where we are more than a school; we're family.
Sincerely,
Milinda Crawford
Dr. Milinda Crawford Ed.D.
Principal
GGPA Mission Statement
The George Gervin Prep Academy aspires to create an elite learning community that eliminates academic barriers while enveloping the students, parents, and faculty in an atmosphere of academic creativity and motivation that prepares students for success today and into the future.